A couple days ago I found the most egregious error I've ever seen on wikipedia, not a graffiti issue, something that was wrong and had been wrong for a long time — since September 15 2004, on the DNA article. A picture of the chemical structure of DNA. It was in fact a "featured pictures" candidate for September 2004; it's a little funny that all the comments about it failed to see the structure was wrong (a little sad, too).
Below is my marked-up version that points out all the errors (click it to get more resolution).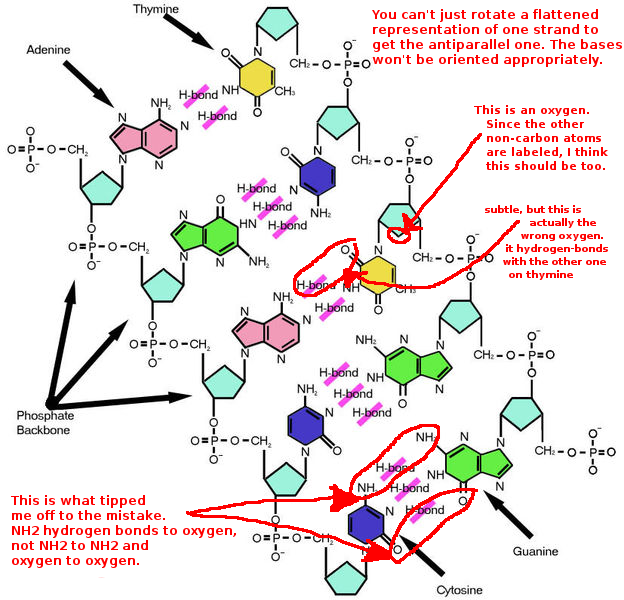 What I noticed, the immediate problem, was the base-pairing. In this picture the oxygens of guanine and cytosine were paired with each other, instead of with NH2. It looks like the author simply rotated a DNA strand 180 degrees and lined them up, not noticing that this actually fails to orient the bases appropriately. Maybe the problem is inherent in flattening a three-dimensional structure. Maybe it's because the ribose connections of paired nucleotides are not opposite to each other, and this causes a "minor" and "major" groove in the backbones.
Anyway, I used ChemTool and GIMP to make a new picture and replaced all instances of the wrong-structure diagram with my new picture (in the articles DNA, Francis Crick, and GC content).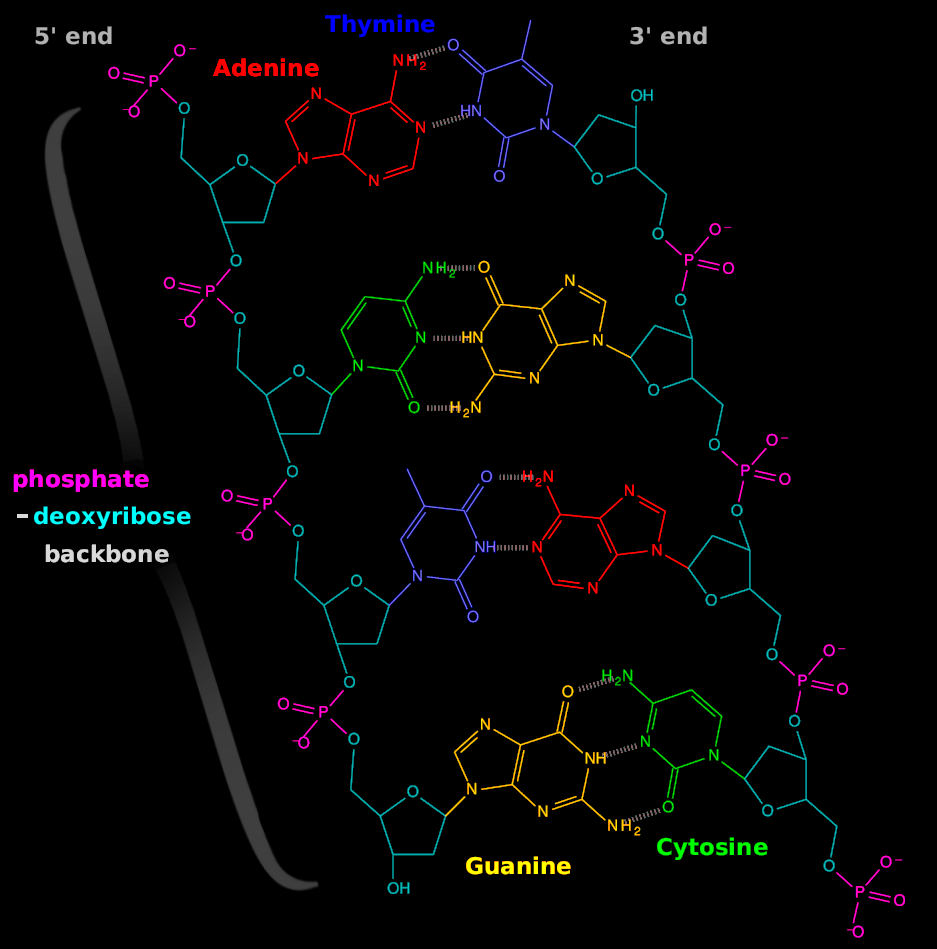 It took a long time, but I disapprove of people who complain about wikipedia errors without correcting them.